• SELF-GUIDED
• WORKSHEETS
• PRIVATE COACHING CALL
• RESPONSIVE COMMENTS
• FORUMS
Each module has 5 lessons and each lesson has an attached worksheet with notes and questions on the material. The course can be completed at your own pace. Perhaps you may choose to spread it out over a month with each lesson done daily, or perhaps you would rather go through it all immediately. There are forums for participants to share experiences and have questions answered by me as well. I look forward to seeing you there!
Who Is The Leaping Back eCourse For?
Stay-At-Home Moms considering a return to the workforce
Individuals who feel like they have lost their professional self-esteem
Professionals on a career break who want to keep their network and
experience fresh
People who want to pivot into a new career path but are not sure where to start
Anyone considering taking a leave from the workforce with the
intention of returning
WHAT OTHERS SAY ABOUT LEAPING BACK & KONSTANT CHANGE COACHING:

I can't recommend Elana Konstant's online course and personal coaching services highly enough. Whether you are interested in looking for a different job within your industry, or want to segue into a different sector altogether, Elana will help you develop a plan to get there. Elana helped me hone social media skills and develop strategies to find openings that I am interested in.
Laura Byer
| Community Engagement Specialist

I met Elana when I enrolled in her amazing "Leaping Back" workshop. It focuses on women who want to re-enter the workforce and/or make a career change after taking a break from it. I found the class to be extremely engaging, informative, helpful, and all around a wonderful experience. Elana is an extremely warm person who is knowledgeable, very resourceful, and excellent at helping you brainstorm new ideas to start you on your new career path. She really helped me jump start the process to re-enter the workforce, change careers, and restructure/edit my resume. In addition to coaching, she offers services to help you with restructuring your resume, interview preparation, and salary negotiation. I highly recommend Elana for career coaching, especially a career change and resume polishing.
I couldn't have done it without Elana's knowledge and her warm coaching style.
Kelli Lewis
| HR Consultant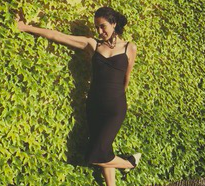 I wanted to share my experience about an awesome e-course for getting back to work after a break (its been quite a looooong one for me after the births of my kids) and finding this has been a true blessing! Its called Leaping Back and I am so so lucky to have found it! The idea of getting back to working after having my babies felt so daunting! Even though I knew I wanted to work again in some capacity, figuring out how I am going to get started really puzzled me. I didn't know where or how to start nor did I know how much time I could dedicate to finding this out. THEN, I met Elana Konstant , a new mom friend at my son's preschool who's super cool (and also just happened to be a legit Career Coach Maverick ) she told me to try her e-class and I cant say enough that I'm so happy I did!! If you're in the same boat as me and the prospect of getting back to work is overwhelming then YOU TOO NEED ELANA!
Puja Raman
| PR Consultant

I just completed a fantastic workshop led by Elana on "Leaping Back – Strategies for Re-entering the Workforce After Kids." The workshop was engaging and really helped me and the others generate some great ideas and momentum. She has also provided great advice on updating resumes and LinkedIn.
Michelle Press Rubin
| Attorney | Founder It's All About Momentum
I first met Elana when enrolled in her "Leaping Back" workshop, which coaches women in reentering the workforce after taking a break to take care of children, family, or their elderly parents. It was such wonderful experience since it was a small class and everyone got to share their personal stories and offer support to each other. In addition to providing a safe and supportive environment for women to share their experience and bounce ideas, the workshop provides tremendously helpful information and advice for effective resume writing, networking, and interview preparation, salary negotiation, and enlisting help in preparation to reenter the workforce.
In addition to the workshop, Elana also provides one-on-one coaching service. I have utilized her expertise in editing and formatting my resume, which made it look professional and contemporary. Elana also helped me prepare my interviews with all the possible scenarios and questions that were very pertinent to the specific position I was applying. Considering it was a position for Toxicologist, a very scientific and technical job, I was impressed with how well she prepared our mock interview coaching session. I also consulted Elana for negotiating higher step and salary. Elana is always readily available and easily approachable, in addition to being THE expert in what she does. There is no question that Elana played an important role in me landing my current position.
J. Connie Kang
| Toxicologist / Environmental Health Scientist

I hired Elana to help me re-start my career after I took a four year hiatus to be a stay-at-home mom. Elana worked with me to develop an overview of my accomplishments and talking points to explain how I stayed current in my field during my time off. After our first meeting, she wrote an action plan with specific tasks to help me network, search for the right position, and prepare for job interviews. In addition, she helped me write compelling cover letters and update and reformat my resume to make it fresh and current. After a couple of sessions with Elana, I felt more confident and prepared to find the right position. I highly recommend Elana as a career coach, particularly for people making a career change or returning to the workforce.
Marlene Cole
| Experienced Program Officer

I saw Elana give an impressive presentation at a Lamorinda Moms event and I hired her soon after as a career coach. I was looking to start a new career after five years as a stay-at-home mom. She listened to my concerns about finding a fulfilling career that fits my new role as a mother. Elana did an excellent job creating task lists that helped me to focus and develop direction. She inspired me to take action and I published 3 articles, networked, advertised my business and found a career as an education consultant that fit my interests. I highly recommend Elana to anyone struggling through a career transition.
Sarah Bruschi
| Effective Math and Spanish Tutor in Lafayette, California

I hired Elana for help with restructuring and tailoring my resume after a making a drastic career change. She extracted relevant skills and experiences from my previous work history, and crafted a new resume for me that reflected my accomplishments in ways I hadn't thought of. With this new resume in hand, I felt more confident about applying to jobs that I had thought were out of my league, but actually weren't. I began to land interviews, and was eventually hired. So often women undersell themselves, and Elana is gifted at making sure that doesn't happen to her clients. I highly recommend her services.
Heather D'Angelo
| Editor | Writer | Content Strategist

I recently had the pleasure to hire Elana to present to the Lamorinda Moms group (a group of 1000+ members) about career transitions. Elana was incredibly easy to work with to design a wonderful custom presentation for our diverse group. Moreover, she was able to connect with many of our members who had varying needs and were at different points in their professional careers. I have received numerous compliments from attendees about the level of professional guidance Elana was able to provide and that they wouldn't hesitate to contact her going forward. I understand that some already have reached out to work with her individually!
Naomi Greenstone
| Senior Counsel at Abbott Laboratories

Elana helped me jumpstart the job search process after I had my son. Elana was very helpful in focusing my job search, with updating to my resume and linked in profile, and with suggesting networking avenues and contacts. Elana was always punctual and easy to work with. It was a great all around experience and I would definitely use her career service again.
Katya Mizrahi
| Katya Mizrahi Photography

Working with Elana through a career change was an absolute pleasure. She gave me the confidence I needed to feel prepared to face an extremely competitive job market, starting with transforming my lengthy resume into a concise document that best represented my strengths. With Elana's support, I felt inspired to move forward in the job search and have no doubt that I would not have been able to transition to a new career without her help. She provided me with the direction that I needed by being a great listener, offering sound advice and encouragement. I would highly recommend Elana as a career coach to anyone who needs a resume boost or wants to make a career change. Not only is Elana a true expert in her field, she is a genuinely wonderful person to work with as well. I owe so much to Elana for guiding me through a career change and landing my dream job!
Rachel Perrin
| AVP-HR Business Partner at Moody's Corporation

Working with Elana was invaluable to a major transition in my career. She helped me from clarifying my vision to landing an ideal position in a whirlwind short period of time. With her listening skills and career coaching expertise, she sped up my process of evaluating my varied experiences and interests. She did some key research that opened up possibilities I didn't see previously. She made no-nonsense action lists that demanded progress. Her patient encouragement made networking easier. The list of how she helped goes on. Working with Elana made this career change process a pleasure even if tough at times.
Josephine Lai
| Corporate law in technology industry
I just really started watching and working with Leaping Back and it's so well done and helpful. Elana's style is warm and engaging and the way she present the information is well thought out and spot-on. I'm not Leaping Back after being out of the job market the way many other women may be, but the self-assessment tools are still relevant as I look to my next position in the non-profit sector.
Rena Convissor
| Non-Profit Director
The Leaping Back course was incredibly helpful, time-saving, and self-affirming. The topics and materials included all the resources we needed to organize our job searches and, just as importantly, to create an organized roadmap for our career goals and how to achieve them. Your approach forced us to leave aside our self doubt and to appreciate how our life experiences have enhanced, rather than, diminished our potential.
Walewska Watkins
| Attorney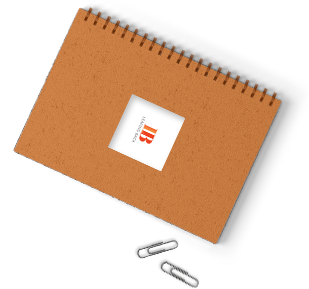 LEAPING BACK COURSE

$149
This 5-module ecourse presents interactive lessons on how best to position yourself professionally while raising children full-time. By taking the course you will walk away with career goals, achievable action items, an effective resume, stellar cover letters, an impressive LinkedIn profile, and MUCH MORE!
25
Lessons
25
Worksheet Assignments
1
Private Coaching Check-In Call
5
Hours of video
Comprehensive Back-To-Work Resource Guide
Access To Private Comment Forums
Additional Handouts
Discounts For Future Coaching With Elana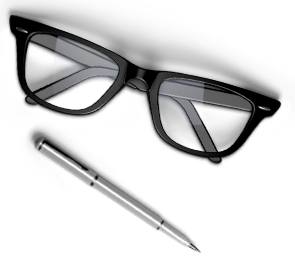 About Elana Konstant
Elana Konstant is a career coach and consultant focusing on professional women in career transition. A former lawyer, she founded Konstant Change Coaching to empower women to create the career they want.
Change is good.
Elana will help you find out why. Her career advice has been featured on sites like Fairygodboss, Glamour, Babble, Motherly, and other outlets. You can learn more by visiting her website, konstantchangecoaching.com.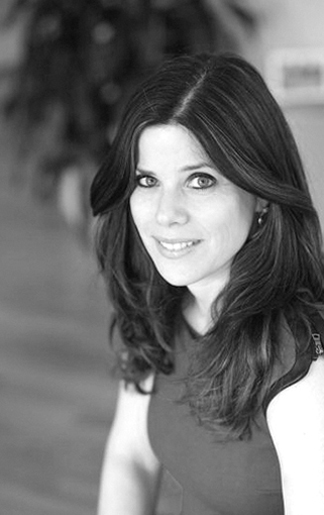 FAQ
When does the course START and FINISH ?
The course starts now and never ends! It is a completely self-paced online course – you decide when you start and when you finish.
How long do I have access to the course?
Forever! After enrolling, you have unlimited access to this course for as long as you like – across any and all devices you own.
How do I schedule my check-in call with Elana?
Once you enroll in the course, you will receive a link to sign up for your private coaching call. The call can be at held at the beginning, middle, or end of your course journey.
What if I am unhappy with the course?
We would never want you to be unhappy! If you are unsatisfied with your purchase, contact us in the first 30 days and we will give you a full refund.